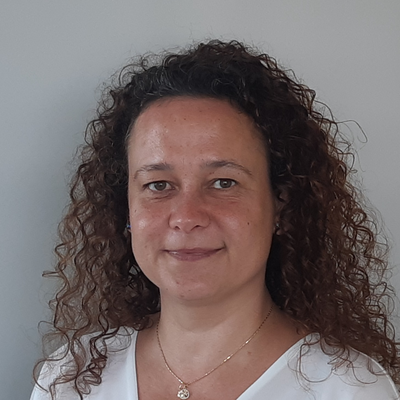 Piroska Orosz-ről:
21 years experience in end to end Supply Chain Management
Leading effective multicultural teams with global exposure relentlessly redefining the processes at hand with a people, process,
systems, controls, quality, cost out and solution oriented mindset.
Tapasztalat
2020 and present MVM EGI - Global Supply Chain Director directs and indirects for the supply of cooling technologies
delivered world wide. Leading highly specialized procurement, supplier quality and logistics and the China Supply
Chain team. Implemented global standard SCM Policies/Procedures, and KPI reporting system aligned with MVM
standards. Standardized contract management to speed up the entire contracting lifecycle from sales to project
execution. Managing the execution of the supply chain activities linked to the projects globally to ensure that all
required materials, services and equipment are within budget, delivered on time and in accordance with the
contractually defined requirements. Driving Continuous Improvement Programs focusing on the optimization of the
supply base and materials costs as well as on SCM connecting processes working with peer functions across the
organization.
➢ 2018- 2020 Genpact Hungary - Senior Manager Global Sourcing directs on behalf of GE. Leading a team of 120 supply
chain experts managing commodities like Engineered Systems, Electrical Hardware, Conversion, Modification and
Upgrades, heavy skids, Small machine fabricated parts with an average PO line volume of ~45K counting for
500MnUSD spend YoY, ~300K active parts. Driving large scale global supply chain on time deliveries globally for 11 GE
business untis. Driving continuous global strategic lean & six sigma improvement and standardization projects to
enable efficient and effective operations involving all peer organizations leadership up to CXO level. Implemented a
supplier fulfillment improvement program to enhance supplier performance targeting 95% on time delivery, the
number 1 metric for GE.
➢ 2014 -2018 TCS Hungary – multiple roles
*Member consultant of global SCM presales & solutions team (50+ solutions developped accross 11 industries)
*Hungary Operations Head for a Fortune 100 global financial services company (32 languages in EMEA, 5 service
lines, 24 countries, 140+ associates, 2 transitions, 400K $ soft savings through LSS projects)
*Local governance for a global pharma company – oversight for a 7 members SCM team covering EMEA direct and
indirect procurement, with transition go live in December '17.
➢ 2009-2010 and 2011 – 2014 – Genpact Romania - Sourcing and Procurement Category Lead for a Fortune 500 Hi-
Tech company (leading indirect categories like marketing, professional services, IT, facilities sourcing, covering 17
EMEA countries, $3+mn savings delivered on 30 bn addressable spend, 250+ contracts managed)
All-time top performer for savings realized and role model to the buying teams
Oktatás
➢ 2008 - SPSM cerified Senior Professional in Supply Management®
➢ 2005 Certified ISO 9001 auditor
➢ 1996-2001 GTK SZIE Godollo – Master in Agricultural Economics and Management
Az Piroska Orosz-jal azonos Felső vezetés / tanácsadás szektorból származó szakemberek
Különböző ágazatok szakemberei Budapest, Budapest közelében
Munkahelyek közel Budapest, Budapest
---

HumanField Vezető- és Specialistakiválasztó Kft.

Budapest, Magyarország

Teljes munkaidő

Világszinten piacvezető gyártópartnerünk részére keresünk munkatársat · GLOBAL HSE MANAGER · (16-2435) · pozícióba. · Feladatok: · A vállalat Európán belüli gyárainak összefogása, külföldi utazások vá ...

---

Randstad Hungary Kft

Budapest, Magyarország

Cégleírás / Organisation/Department · Budapesti BSC partnerünk keresi motivált, fejlődni akaró Senior Accounting Manager kollégáját. Ha szeretnél egy támogató csapatban dolgozni és élvezed a people m ...

---

Randstad

Budapest, Magyarország

Teljes munkaidő

Cégleírás / Organisation/DepartmentBudapesti BSC partnerünk keresi motivált, fejlődni akaró Senior Accounting Manager kollégáját. Ha szeretnél egy támogató csapatban dolgozni és élvezed a people manag ...